100% Clean Haircare
That Works

sulfate-free · paraben-free · silicone-free · phthalates-free · propylene glycol-free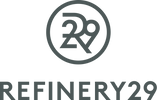 Make The Switch
To Clean Haircare
All Of The Performance,
None Of The Compromise
THE EVOLVher JOURNAL
Beauty For Good Did you know that we are on a mission to reduce deforestation in the Amazon rai...
A list to satisfy even the toughest of recipients!  Sleigh through the holiday gifting season wi...
Meet Dr. Stephanie Peacock! A functional wellness doctor that specializes in SIBO, SIFO & M...