100% Clean Haircare
That Works

sulfate-free · paraben-free · silicone-free · phthalates-free · propylene glycol-free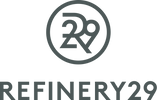 Make The Switch
To Clean Haircare
All Of The Performance,
None Of The Compromise
THE EVOLVher JOURNAL
Wednesday, December 13th @ 5:00 PM PT / 8:00 PM ET Register Here Join us for our last EVOLVh To...
We've officially landed on the Gold Coast! You can now shop EVOLVh online and in person at Clean...
BUILD-A-SYSTEM IS HERE! Your hair journey is unique, and your hair care routine should be too...