100% Clean Haircare
That Simply Works

sulfate-free · paraben-free · silicone-free · phthalates-free · propylene glycol-free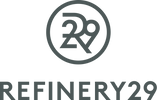 Make The Switch
To Clean Haircare
All Of The Performance,
None Of The Compromise
THE EVOLVher JOURNAL
When it comes to nurturing your scalp and enhancing the health of your hair with Better Roots, ...
We love connecting with other clean beauty brand founders to learn more about their stories, and...
If there are products we are most known for it's our shampoos and conditioners. The experience i...